Technology has greatly revolutionized the lifestyle of people. It has opened more ways for people to live a more comfortable and convenient life. Even the way people conduct financial transactions have been changed for the better. It was just a few years back that financial transactions were limited to personal interaction but now, electronic payment can now be processed. Electronic payment offers a lot of benefits.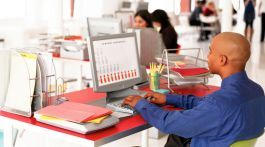 Convenience: You no longer need to get out of the house just to pay your bills. You can simply log online and conduct any financial transaction. This saves you time and the trouble of having to drive to that local store just to make that much-needed purchase. In addition, you can just enter your credit card information on the space provided online. You can even have the information remembered by the website if you prefer although this is not always recommended.
Simple: If you do not like to the idea of writing your personal information on forms, electronic payment spares you from this trouble. With just a few clicks and navigation of the mouse, you can accomplish that financial transaction in just a minute or two.
Lessens Costs For Businesses: On the companies' side of the spectrum, the technology of electronic payment lessens costs for them. Imagine, they no longer need to spend much for postal transactions and or papers that customers need to fill out to be able to process financial transactions.
Financial transactions need not be complex and exhausting. With internet technology, complex money matters can now be simplified.